A smart mother dog's instinct paid off when she approached a stranger on the road, behind an Oklahoma City animal shelter. The woman was an animal rescuer and followed the friendly dog, unprepared for the sight she was about to see.
Mitzi Brogdon, director of Street Dog Rescue & Recovery in Moore, Oklahoma, had just retrieved two abandoned puppies around 10:30 a.m. on March 7 and was headed home when she saw an English Foxhound, (now named Dolly) standing alone in a gravel parking lot, just off the road. She pulled over, and Dolly approached her immediately.
"I scratched her behind the ears, and she then began to walk up a gravel path to a radio tower, looking back at me every few steps," Brogdon, 49, told The Epoch Times. "I followed her, and when I got to the top of the path, all of the puppies started spilling out from behind a large fallen log."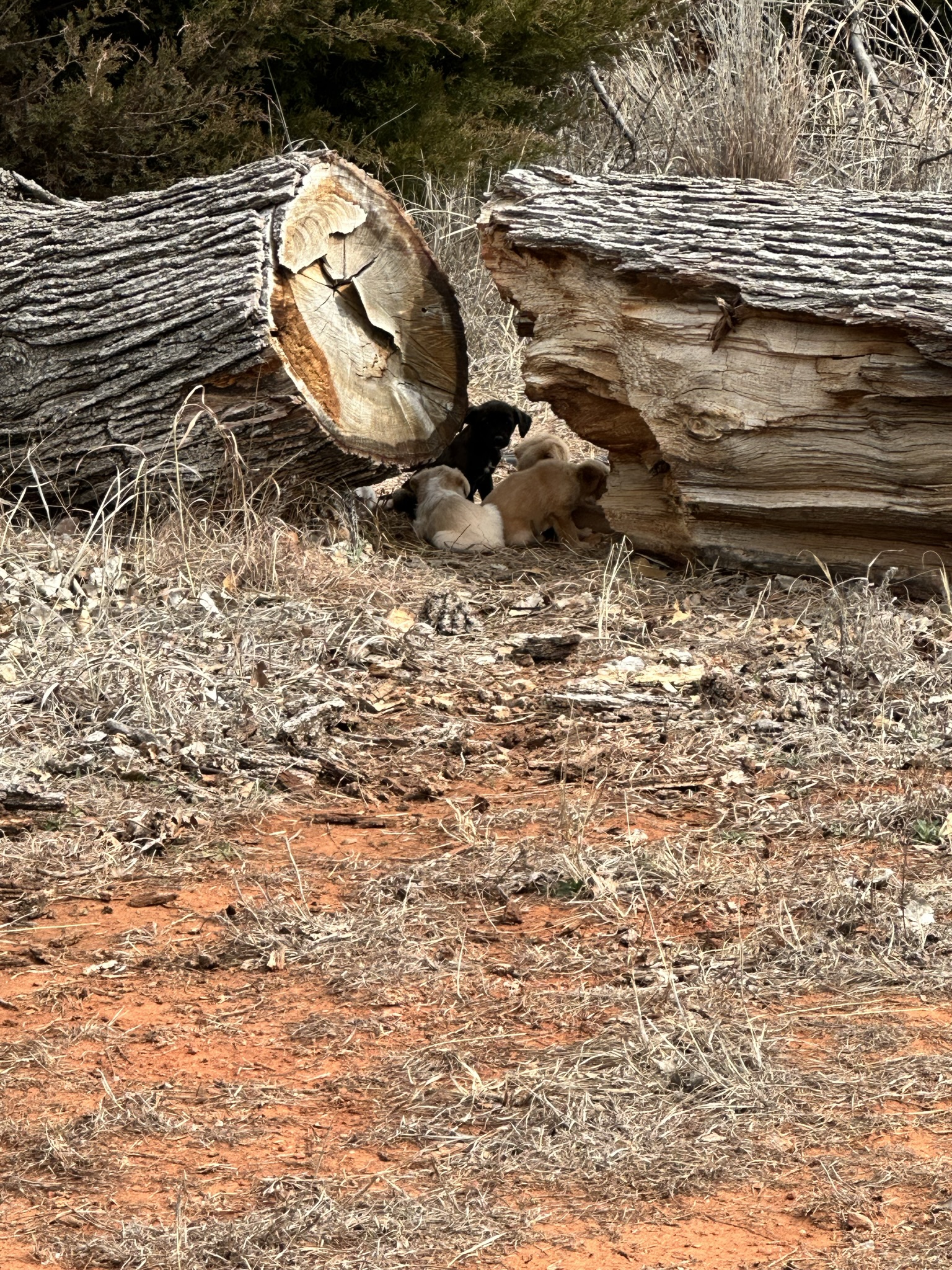 (Courtesy of Mitzi Brogdon)
Brogdon was shocked as a total of 16 abandoned puppies emerged from behind the log. Her shock turned to anger when she thought of the perpetrator.
"They were hungry when I found them," Brogdon said. "Some had pretty big wormy bellies but it seemed like they hadn't been there for too awfully long. … Dolly allowed me to leash her, and the puppies followed wherever I went, like the Pied Piper."
Some puppies were around six weeks old, some were eight weeks old, and two were around four months old. Dolly looked roughly 18 months old. The younger puppies followed easily while the two oldest ones had to be trapped but it took only 10 minutes to do so.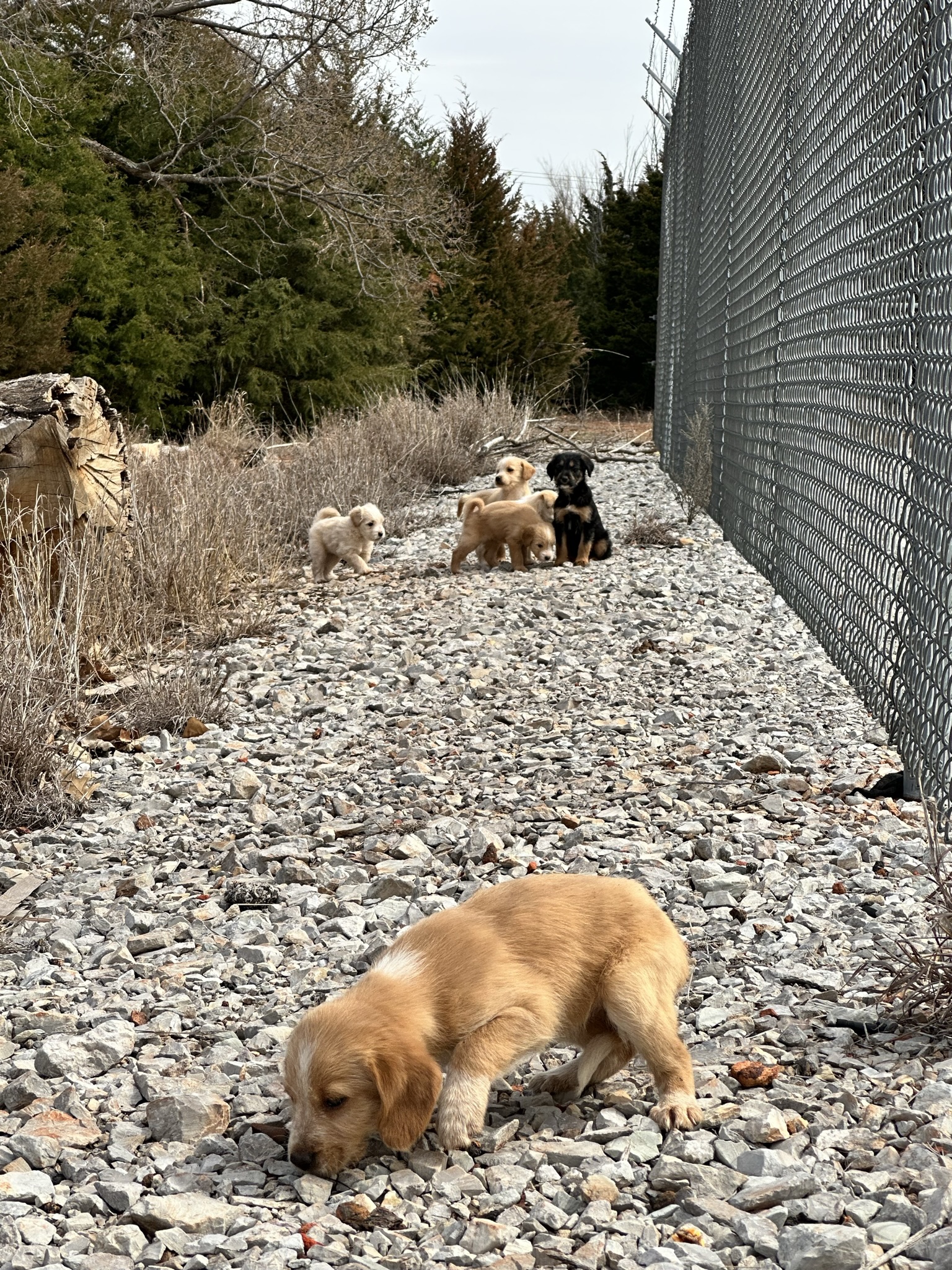 (Courtesy of Mitzi Brogdon)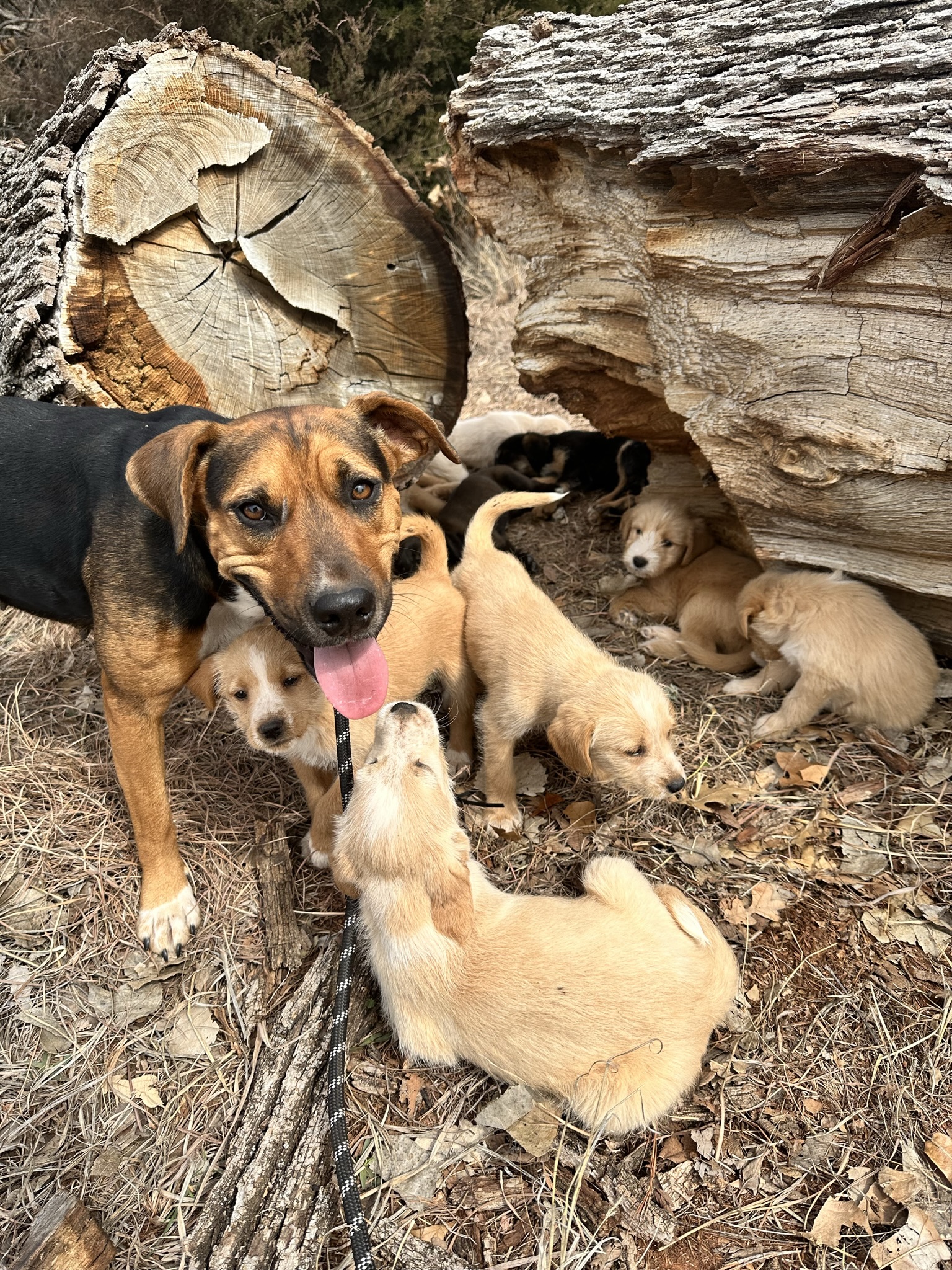 (Courtesy of Mitzi Brogdon)
"It was going to take a village to rescue this many at once," said Brogdon, who had arranged for Forever Yours Dog Rescue and 405 Animal Rescue to take two puppies each, Fuzzy Friends Rescue took five of them, and Safe Haven Animal Rescue took four of them.
Brogdon took three puppies and Dolly back to Street Dog Rescue & Recovery herself, sharing photos on Facebook, and wrote, "I would like to think Oklahoma is better than this, but clearly, we are not. … they are NOT just dogs and cats. How we treat them says a lot about us."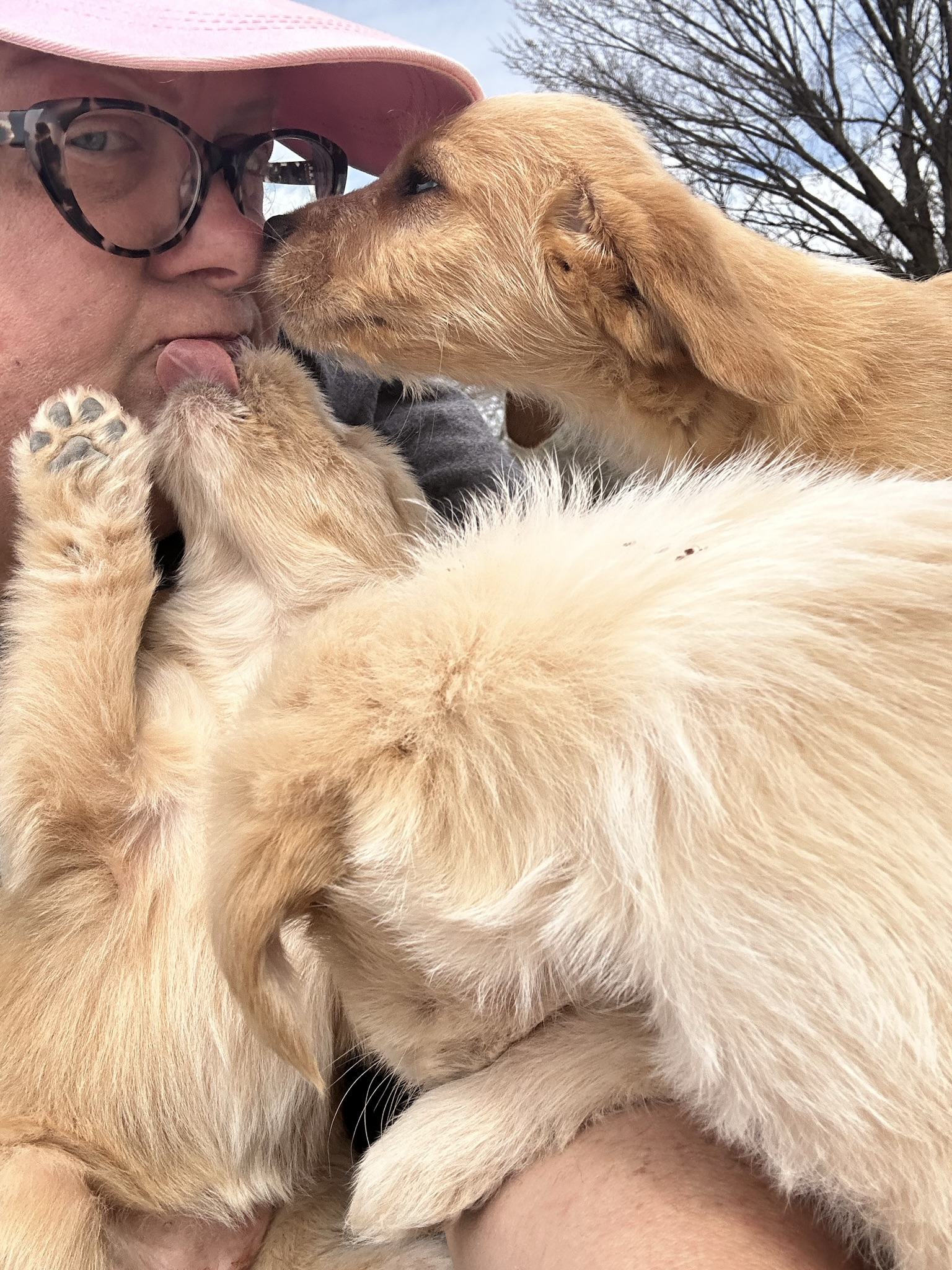 (Courtesy of Mitzi Brogdon)
Dumping animals for others to find puts an immense burden on rescuers and shelters, said Brogdon, who was born and raised in Moore and knows her state's struggle well.
"We have to leave these dogs out on the street, or in the shelters to die, without funds and fosters," she told The Epoch Times. "We need to find a great corporate sponsor and some grant opportunities or we simply will not be able to keep up this pace."
After Dolly was rescued, she was spayed and fully vaccinated. She tested negative for heartworm but positive for tick-borne ehrlichia which required antibiotics. Brogdon described Dolly as "a perfect dog" who is affectionate, house-trained, and great with other pets and kids. At the time of writing, Dolly is in a foster-to-adopt home.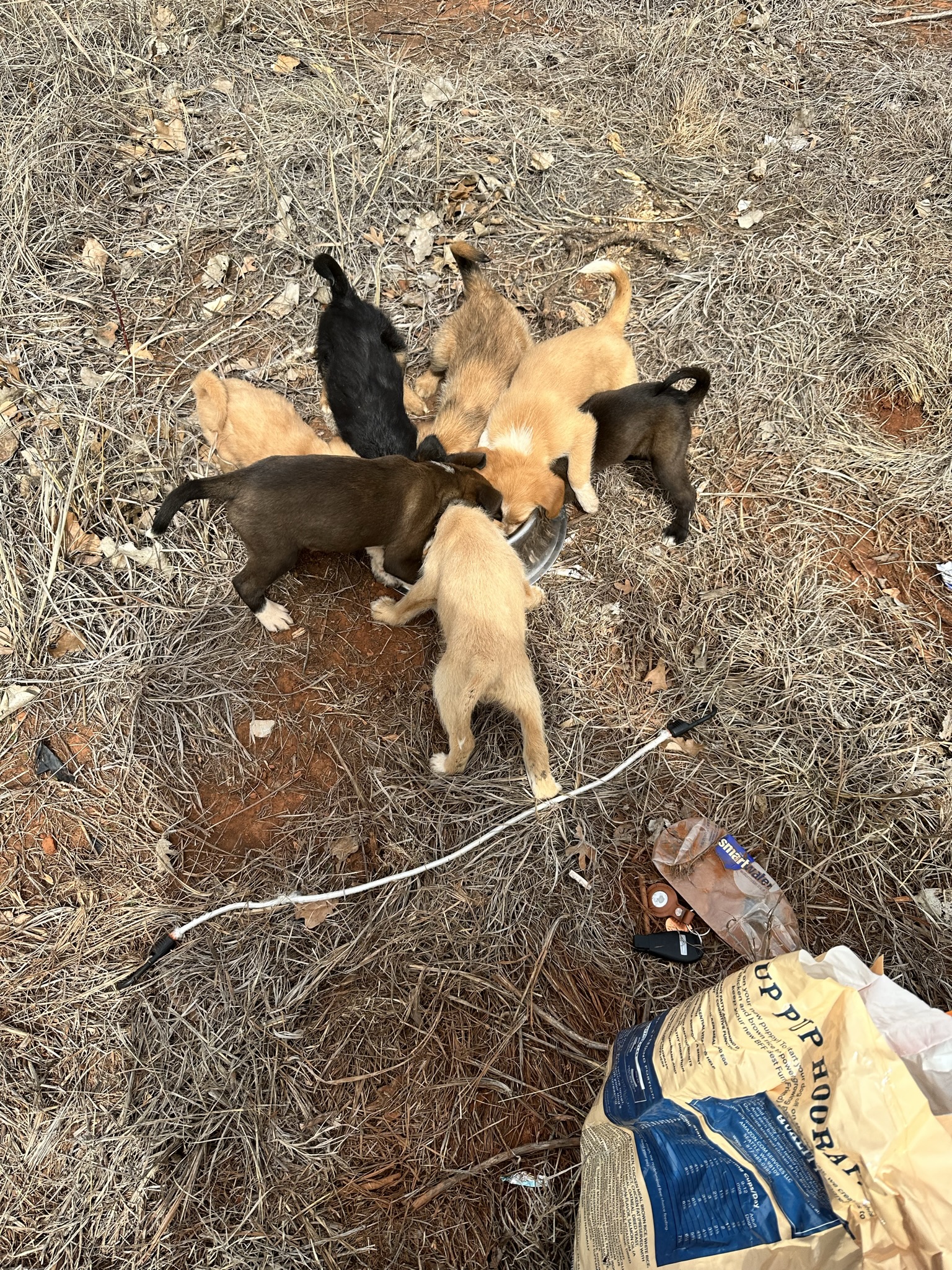 (Courtesy of Mitzi Brogdon)
The 16 sweet puppies will be ready for adoption after neutering and their second round of vaccines, thanks to the gargantuan effort of the "village."
Brogdon officially founded Street Dog Rescue & Recovery in January 2020 after the rescue and reunion of an English Bulldog named Mr. Darcy. The news made headlines. With the help of Shea Otley, who is now Street Dog Rescue & Recovery's vice president of the board, Brogdon upgraded her independent rescue operation to a 501(c)3 organization and made her mission bigger.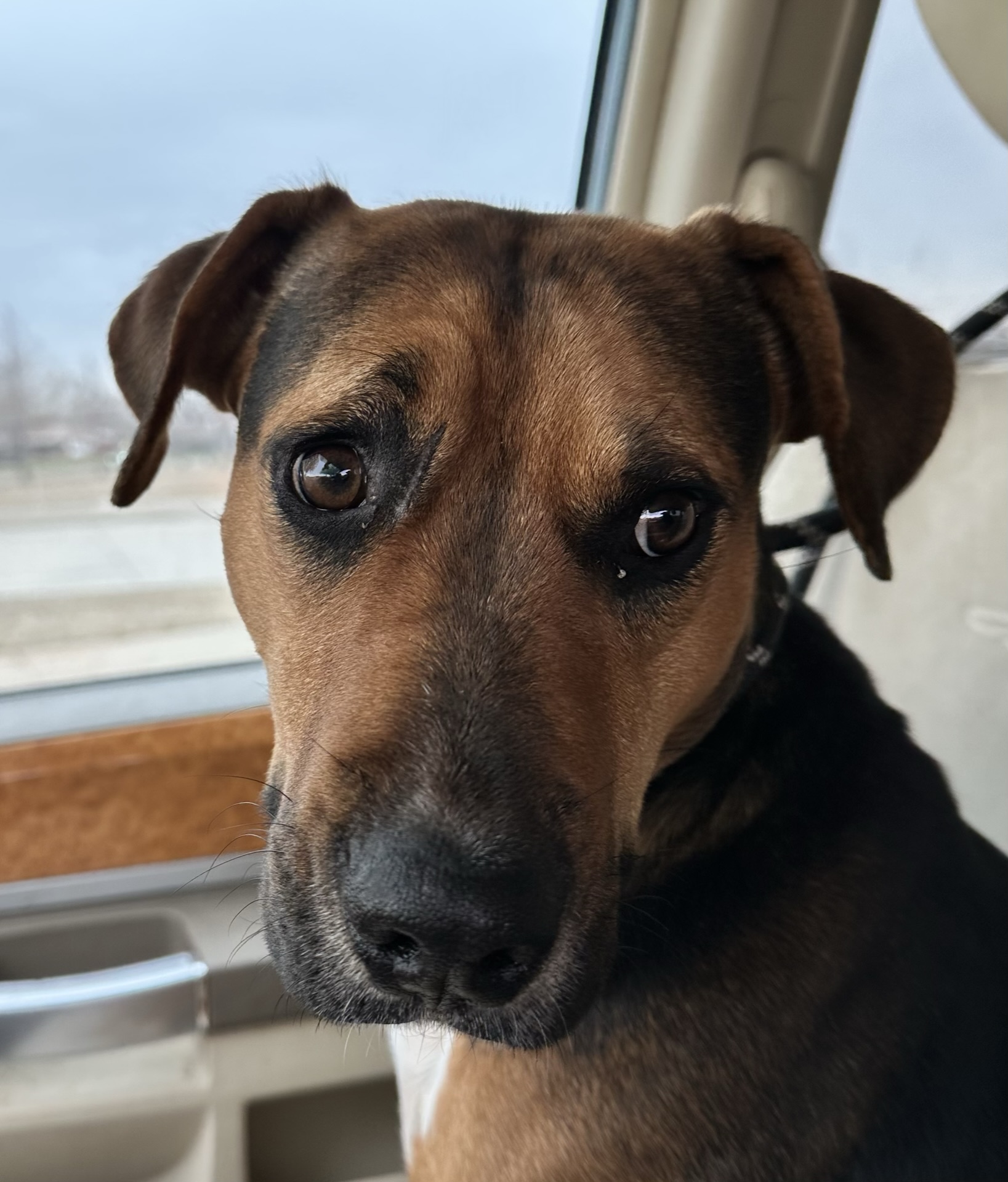 (Courtesy of Mitzi Brogdon)
"Our mission is to rescue and recover the lost, the forgotten, the unwanted, and all the dogs in between," Brogdon said, "The message I want to convey is first and foremost to spay and neuter your pets, there is quite literally no good reason not to. Secondly, keep your commitment to your pets; they are a lifetime commitment."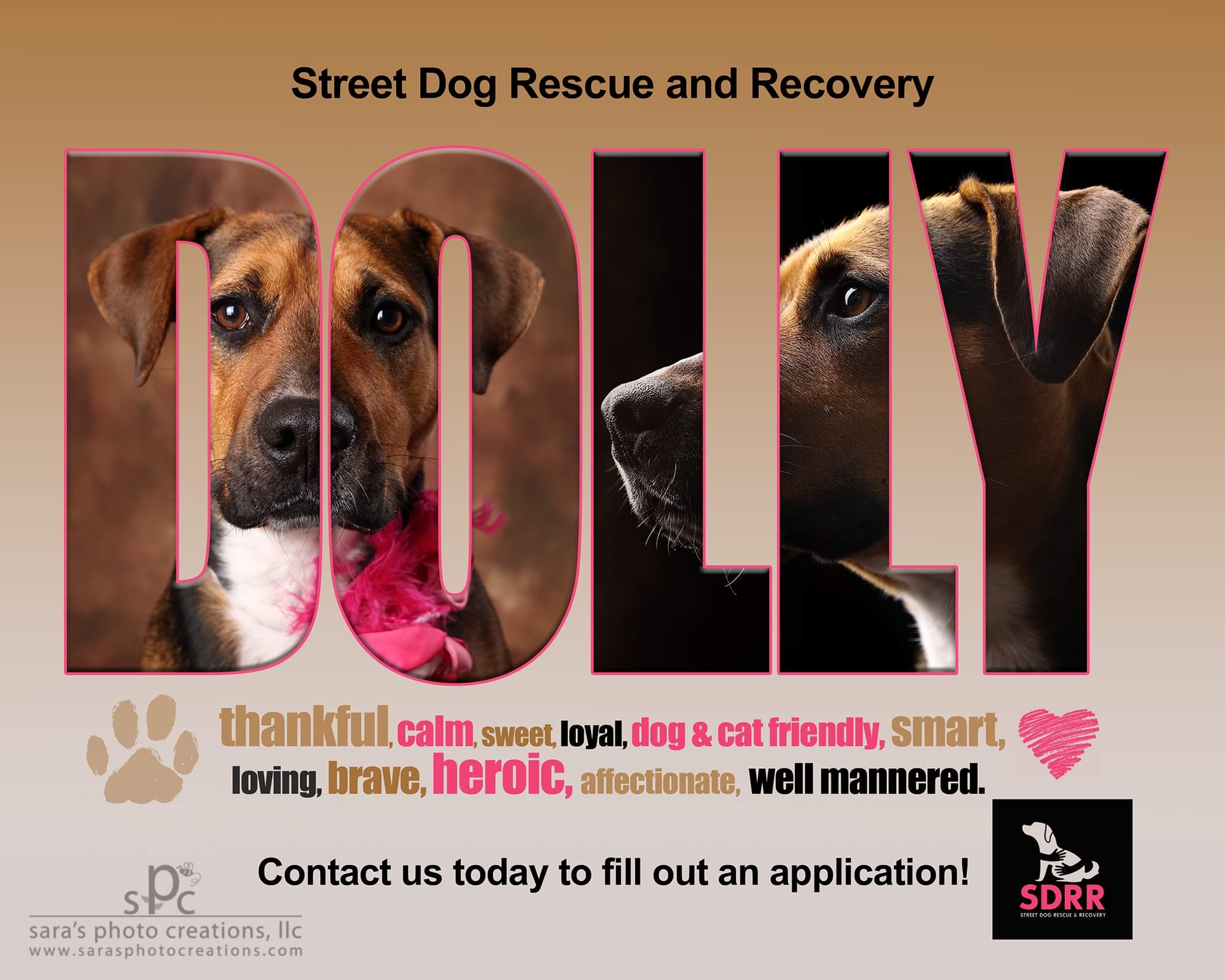 (Courtesy of Sara Hurt, Sarah's photo creations via Mitzi Brogdon)