An American Airlines cleaning truck #FR062 driven by a cleaning lead entered the hard stand across from the Base maintenance hangar at Charlotte Douglas International Airport (CLT) with the intent of locating a specific aircraft (A321, N507AY) to conduct a scheduled clean.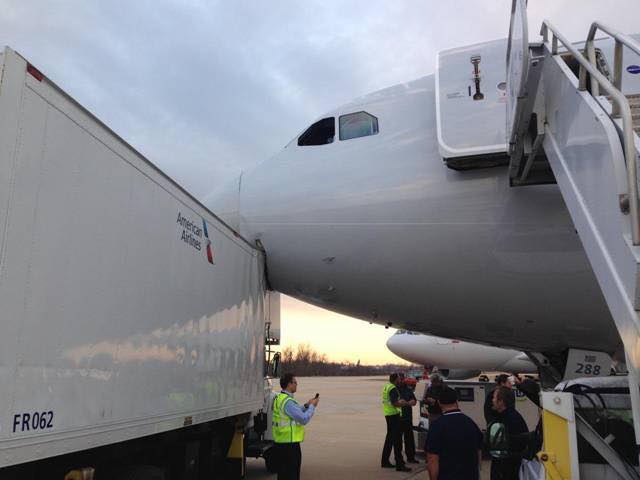 As was the station norm during night operations the driver angled towards the nose gear as they approached each aircraft to use the headlights to illuminate the aircraft number.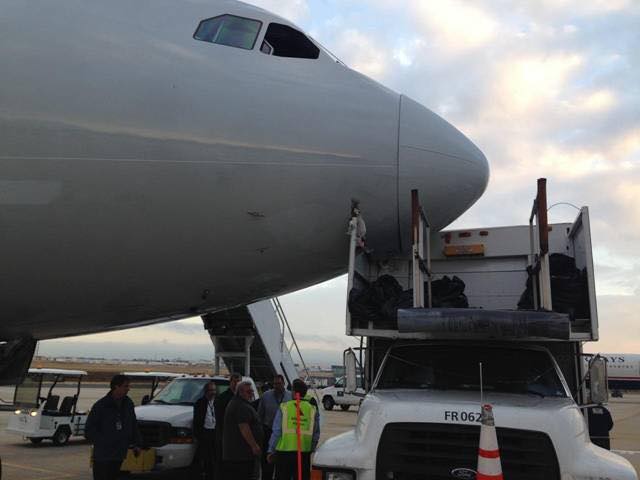 After identifying N288AY, they accelerated towards the next aircraft but failed to clear the aircraft.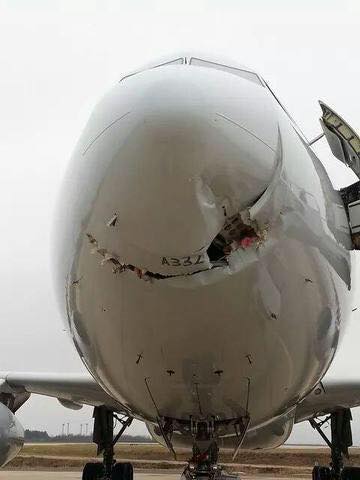 Significant structural damage to the aircraft occurred when the right-hand rail on the stationary platform cut through the aircraft fuselage aft of the radome and the box of the truck struck the radome.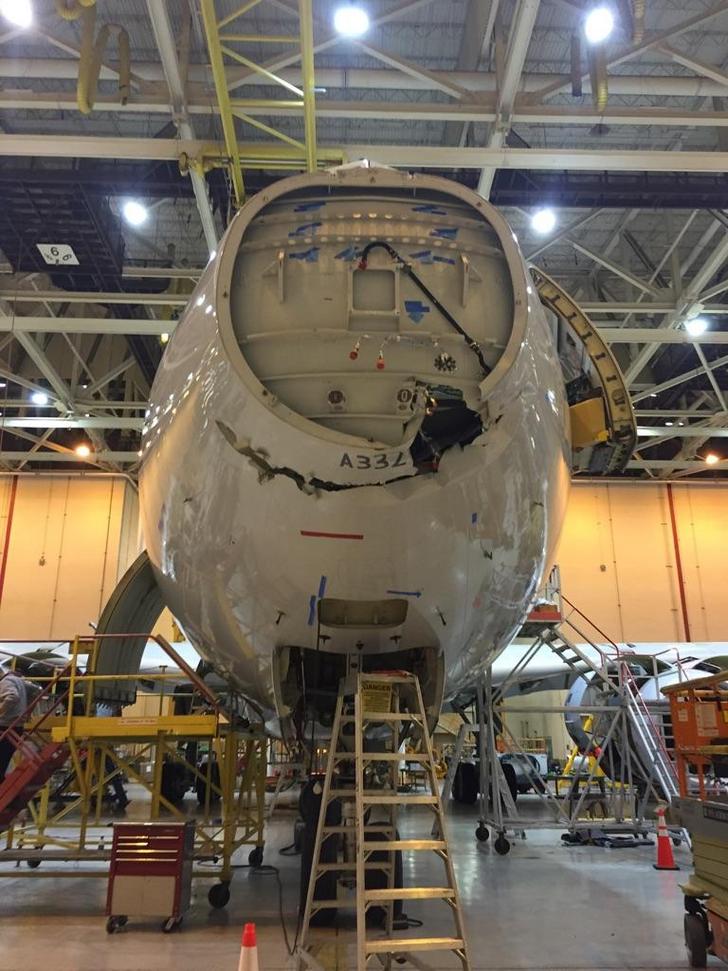 No employees were injured and the aircraft is now back in regular service.