Another key milestone has been achieved in the UK production of Boxer Armoured Vehicles for the British Army. WFEL has now completed the first fabricated and painted Drive Module hull complete with spall liner materials and driver's bay insulation.
Drive Modules are common to all Boxer vehicle variants and ultimately contain the power pack, suspension and driveline, fuel system, electrics and driver's station. This hull is now available to proceed into the second major production phase – Assembly and Integration – and will be on display during the British Army's DVD Exhibition at Millbrook Proving Ground next week, 21-22 September.
Andrew Munt, Boxer Programme Director at WFEL, said, "The whole WFEL team is extremely proud to have reached yet another significant milestone in our UK Boxer Armoured Vehicle manufacturing programme for the British Army. While we acknowledge the achievement our team has made with this first Drive Module hull, we now look forward to the next phase of the programme: the commencement of Assembly and Integration of our first complete vehicle".
Further Drive Module hulls are already in progress at WFEL's Boxer facility in Stockport and, following the painting operation, will also be available for assembly before the end of September. This exciting landmark has been achieved following an in-depth technology transfer programme completed in conjunction with KMW, who have trained and liaised closely with WFEL's Boxer production teams over the last two years.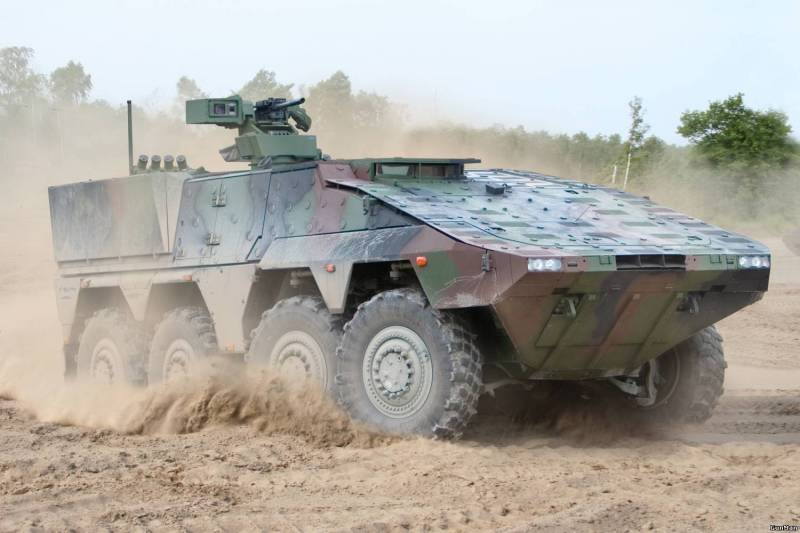 The Boxer vehicles are being manufactured in the UK with production subcontracted equally between WFEL and Rheinmetall BAE Systems Land (RBSL). The companies will undertake the fabrication of the armoured vehicle structures together with the assembly, integration and test of the complete vehicles at their respective facilities in Stockport and Telford. The Boxer vehicle contract will sustain jobs at WFEL and RBSL sites across the UK, as well as a vibrant national supply chain.
Source: militaryleak.com