November 25, 2022Aviation40-1361, Al Malewski, B-26-MA, Bomber, c/n 1226, Ed Fenimore, First Flight, Glenn L. Martin Company, Martin B-26 Marauder, Martin M-130, Martin XPB2M-1 Mars, Medium Bomber, Middle River, Pratt & Whitney R-2800-5, Test Pilot, William K. ("Ken") Ebel, World War II
The first Martin Marauder, B-26-MA 40-1361, takes off for the first time at Middle River, Maryland, 25 November 1940. (U.S. Air Force)
25 November 1940: Glenn L. Martin Company's engineer and test pilot William Kenneth Ebel, co-pilot Ed Fenimore and flight engineer Al Malewski made the first flight of the first B-26 Marauder, Army Air Corps serial number 40-1361.
The B-26 was a twin-engine medium bomber designed with high speed as a primary objective. Production of the new airplane was considered so urgent that there were no prototypes. All aircraft were production models.
The B-26 Marauder was 58 feet, 2.5 inches (17.742 meters) long with a wingspan of 65 feet, 0 inches (19.812 meters) ¹ and overall height of 19 feet, 10.3 inches (6.053 meters). At the root, the wings' chord was 12 feet, 10.5 inches (3.924 meters), with an angle of incidence of 3° 30′. The wing center section had no dihedral, while the the outer panels had +1° 17′. The total wing area was 602 square feet (56 square meters). The bomber had an empty weight of 21,375 pounds (9,696 kilograms) and gross weight of 32,025 pounds (14,526 kilograms).
The prototype was powered by two air-cooled, supercharged, 2,804.4-cubic-inch-displacement (45.956 liter), Pratt & Whitney R-2800-5 two-row, 18-cylinder radial engines with a compression ratio of 6.65:1. The R-2800-5 had a Normal Power rating of 1,500 horsepower at 2,400 r.p.m. to 7,500 feet (2,286 meters) and a Takeoff/Military Power rating of 1,850 horsepower at 2,600 r.p.m. to 2,700 feet (823 meters). They turned 13 foot, 6 inch (4.115 meter) diameter four-bladed, constant-speed Curtiss Electric propellers through a 2:1 gear reduction. The R-2800-5 was 6 feet, 3.72 inches (1.923 meters) long, 4 feet, 4.06 inches (1.322 meters) in diameter, and weighed 2,270 pounds (1,030 kilograms).
40-1361 had a maximum speed of 326 miles per hour (525 kilometers per hour) at 14,250 feet (4,343 meters) with the engines turning 2,400 r.p.m. Its service ceiling was 25,000 feet (7,620 meters), and the absolute ceiling was 26,200 feet (7,986 meters).
When the B-26 entered service, it quickly gained a reputation as a dangerous airplane and was called the "widowmaker," and also had several less polite nicknames. The airplane had relatively short wings with a small area for its size. This required that landing approaches be flown at much higher speeds than was normal practice. With one engine out, airspeed was even more critical. Some changes were made, such as a slight increase of the wingspan and the size of the vertical fin and rudder. At the same time, an emphasis was made on airspeed control during training. During World War II, the Marauder had the lowest rate of combat losses of any American bomber.
201 B-26s were built before production switched to the B-26A. Glenn L. Martin Co. produced 5,288 Marauders between 1941 and 1945, with manufacturing taking place at Middle River, Maryland, and Omaha, Nebraska. The Marauder served in the Pacific, Mediterranean and European combat areas, with both the United States and several Allied nations. When it was removed from service at the end of World War II, the "B-26" designation was reassigned to the Douglas A-26 Invader, a twin-engine light bomber.
The first Martin Marauder, B-26-MA 40-1361, was written off after a belly landing at Patterson Field, Ohio, 8 August 1941.
William Kenneth Ebel was born at Orangeville, Illinois, 2 January 1899. He was the first of two sons of Willam Henry Ebel, a farmer, and Nora Agnes Rubendall Ebel.
Ken Ebel attended Heidelberg College at Tiffin, Ohio. While at Heidelberg, on 1 October 1918, he enlisted as a private in the Student Army Training Corps (S.A.T.C.). With World War I coming to an end in November, Private Ebel was discharged 20 December 1918. Ebel graduated from Heidelberg in 1921 with a bachelor of arts degree.
Ebel returned to military service, enlisting as a private in the 104th Squadron (Observation), Maryland National Guard, based at Baltimore, Maryland.
Ebel continued his college education at the Case School of Applied Science in Cleveland, Ohio. In 1923, he earned a bachelor of science degree in mechanical engineering (B.S.M.E.)
On 11 September 1923, Private Ebel was appointed an aviation cadet, graduating from primary flying school on 3 June 1924. He received a commission as a 2nd lieutenant, Officers Reserve Corps (O.R.C.), United States Army, on 12 June 1925.
Continuing to serve as a reserve officer, in 1926 Ebel went to work as an engineer for the Glenn L. Martin Company, then located in Cleveland, Ohio. As a test pilot and engineer, Ebel flew the Martin M-130 four-engine flying boat.
2nd Lieutenant Ebel,still with the 104th Squadron, Maryland National Guard, was promoted to the rank of 1st lieutenant on 21 December 1928. The U.S. Army advanced his rank to 1st lieutenant, Air Corps, 15 February 1929.
On 21 October 1929, William K. Ebel married Miss Florence E. Sherck at Seneca, Ohio. They would have two children, William Kenneth, Jr., and Lydia Lynn Ebel.
While testing a Martin BM-2 dive bomber, on 11 August 1932, W.K. Ebel "leaped to safety in a parachute Friday when a bombing plane he was testing failed to come out of a spin and crashed at Dahlgren, Virginia. The plane was going through its final tests before being delivered to the navy. It was wrecked in the crash." Ebel became Member No. 495 of The Caterpillar Club.
On Thursday, 20 December 1934, Chief Pilot Ken Ebel took the new four-engine Martin M-130 flying boat, Pan American Airways System's Hawaii Clipper, for its first flight from Middle River, Maryland. He also made the first flight of the M-156 "Russian Clipper" in 1935.
Ebel was promoted to captain, Air Corps, on 5 January 1935. On 21 August, he delivered the new Martin Model 146 "mystery bomber" to Wright Field for evaluation by the Bombardment Board.
The Martin Model 146 medium bomber prototype at Wright Field for evaluation, 1935. (Ray Wagner Collection, San Diego Air & Space Museum Archives)
In 1942, Ken Ebel earned a doctorate (Ph.D.) in engineering from the Case School of Applied Science.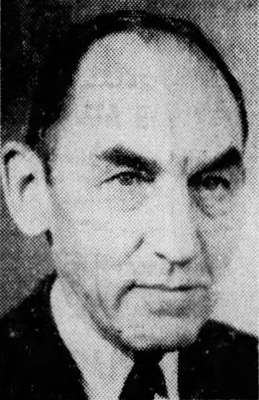 Ebel returned to the United States in 1961 and served as a consultant for General Dynamics in Washington, D.C. Ebel retired in 1963, purchasing teh Mount Pleasant Orchards near Baltimore.
Mrs. Ebel died in 1968. He later married Helene H. Topping.
William Kenneth Ebel, Ph.D., died at the Greater Baltimore Medical Center, 12 July 1972.
¹ The wing span was increased to 71 feet, 0 inches (21.641 meters) with the B-26B-10-MA.